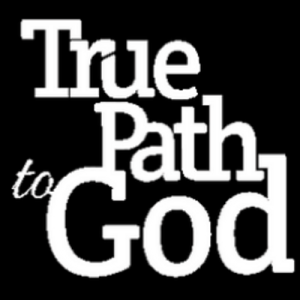 True Path to God is a ministry of the Free Reformed Churches of North America. Under the direction of the Home Missions Committee, and with the active support of the Evangelism Committee, we are reaching out to our East Indian neighbours. To do so we are cooperating with other local ministries to the Indo-Canadian community in order to send out the gospel to send the gospel to East Indians around the world.
True Path to God is a book series that was written and translated by the late Pastor Kuldip Singh Gangar. Orginally from India, Pastor Gangar  immigrated to England when he was nine years of age. The Lord saved him at the age of sixteen. He study at Ministry at Westminster Theological Seminary in Philadelphia in USA. His parents spoke Punjabi at home; this would prove useful in the future.
After spending some twenty years in ministry in an American church,  Pastor Ganger became more and more involved in East Indian conferences, at which he was invited to speak. Realizing God had prepared him the present Punjabi ministry. In the year 2004 and again in 2011 Pastor Ganger visited India. He found there was very little of reformed literature in Punjabi. The Free Reformed Churches of North America called him to start this special ministry through the Free Reformed Church in Calgary, Alberta.
"I can see looking back how the Lord was preparing me for this special task right from my birth in the Punjab for which I praise His Holy Name. May the Lord be pleased to draw many to Himself by these writings. To Him alone be all the glory. We hope to translate what I write into Hindi, Urdu, and Nepali and as funds become available into other Indian languages as well."
Learn more about the True Path to God Ministries by going to their website. http://truepathtogod.org
~*~
We believe the Word of God is inspired by the Holy Spirit and therefore completely trustworthy in all it teaches. The Holy Scripture is our only guide to what we are to believe and how we are to live. We believe in the Triune God—Father, Son and Holy Spirit. We believe that Jesus Christ is God. We believe in the personality and deity of the Holy Spirit. The Bible teaches that all men are sinners and under the just wrath of God. The Bible teaches salvation is by grace alone through faith alone in Jesus Christ alone. Salvation is based on the righteousness of Christ alone which He merited for us by his perfect obedience to God's law and by His sufferings and death. We are justified only by the righteousness of Christ reckoned to us and received by faith alone. Jesus Christ is risen and has received all power and rules the world. He will come a second time physically to judge the world in righteousness. All who believe and trust in Him shall enter blessedness; and all who rejected Him shall go away to everlasting punishment in hell.
God desires that none should perish but that all should come to repentance and belief in Jesus Christ and so be saved. It is with this desire that we bring the gospel in different languages that all men may know the salvation of our God through His Son Jesus Christ. To learn more about us, go to our denominational website. http://frcna.org